Digital Marketing
04.19.2018
3 Up-and-Coming Social Media Marketing Platforms That Are Making a Push in 2018
We just rounded out Q1 of 2018, and in light of the Facebook Cambridge Analytica scandal, and the expected changes to the Facebook ad platform, just about everyone is looking for an alternate leg up when it comes to marketing their business on social. 2018 might be the year that marks the beginning of Facebook's eventual decline, but it could also be the year that newer social media marketing platforms start to really take hold.
First of all, it may not be fair to call each of these "up-and-coming."
It's not as though the platforms we mention are unheard of. Just the opposite in fact. But, in terms of the digital advertising standards that have been set by Facebook and Adwords, these three have a lot of ground to gain. 
As with most with new digital spaces or advantages, the market typically rewards early adopters. So with that in mind, here are three alternative social media marketing platforms that are making a push in 2018. 
1. Snapchat Advertising
It's been talked about at length in recent years, yet Snapchat is still often overlooked as a viable marketing channel.
There are 2 reasons you'd want to take a second look at Snapchat. The first is that it's widely utilized among millennials. 86% of U.S. Snapchat users fall into the 13-34-year-old age demographic, and the network reaches 41% of all members of that same demographic in the U.S. The reach that Snapchat can achieve for the US' most valuable demographic is certainly evident.
The second reason you should reconsider Snapchat is their current advertising platform, which has been described as nascent but is actually robust, and it's iterating quickly.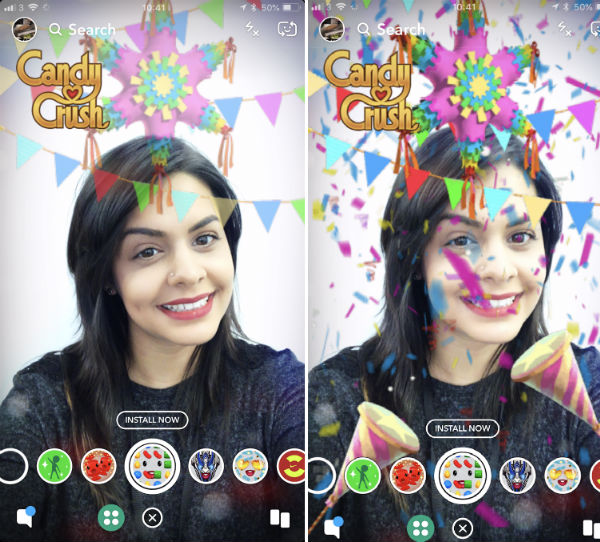 *image from TechCrunch
Just this week they released two new features, allowing advertisers to sell products via lenses, and a newer particularly interesting feature - a buy button within the camera app, providing users with an AR shopping experiencing, allowing them to make transactions right in the app.
One drawback is that it's been estimated that over 70% of SC users don't look at ads, but with these newer features coming out, that number is likely to drop.
2. Reddit
Reddit's landing page boasts that it's "the front page of the internet." If you're not already a Reddit user and you go to the site, you might not immediately buy into that tagline, or even understand what you're looking at. But Reddit has over 300 million users, and it's currently the 6th most visited website in the United States. Those numbers are likely to improve even more as the website continues to pursue its first redesign in a decade. The redesign aims to redefine Reddit to the uninitiated by mimicking the mobile app, which sees higher use and engagement than the web version.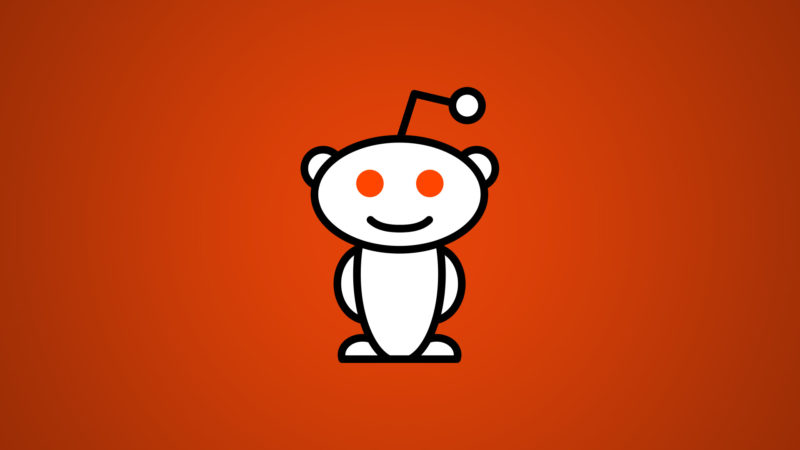 Aside from the potential exposure, you should care about Reddit because its users are savvy, influential, and genuine when they endorse a brand or product. That, coupled with the fact that the site is in and of itself composed of countless communities each centered on a niche topic, means that you're able to target a highly refined, highly qualified audience.
The sites ongoing redesign should be especially appealing to marketers who've had negative experiences in the past. The hope is that marketers can utilize safe spaces where their campaign will be well received. All the same, marketers should proceed with caution as Redditors will pull no punches when it comes to lambasting a post, whether it's an advert or not.
In sum, it's still early for Reddit advertising, but if you're searching for the right customers in a high niche category, this platform is a good place to look.
3. Pinterest
Pinterest's primary users are those trying to discover new items and decor for events and gatherings. It's similar to Reddit in that it is made up of many niche categories, but really there aren't many sites like it that allow users to enter and immediately dive down a visual rabbit hole. The jury is still out on the advertising redesign they rolled out at the end of 2016, as it's yet to truly compete with the likes of Facebook and Adwords. Still, Pinterest is the 3rd most popular social media platform among US, adults, and while many have overlooked it, it's quickly become a highly effective search engine and an important shopping platform.
*image from addthis.com
In fact it was recently just named the #1 shopping network among millennials.
+
55% of Pinterest users shop on the site, more than 4 times the rate of other digital platforms.
It's obvious that ROI is high for businesses that can curate content to match with user's needs via Pinterest. With most other platforms that level of specific curation is exactly the crucial barrier to developing a successful social media marketing campaign.
Pinterest's advertising platform boasts access to over 5,000 "tastes" or user interests. Pinterest's tastes and associated Taste Graph track not just what users are interested in at the moment, but how their interests evolve over time. Such a unique data set gives marketers unparalleled opportunities to align advertising with users who have self-identified as belonging to that category. Of course, this type of content curation is nothing new, but in contrast to all the data-security issues surrounding Facebook currently, Pinterest's form of targeting feels more transparent for both users and businesses, which is likely why it's so effective.
Social media marketing is the most immediate and intimate way for advertisers to reach target demographics via highly specific targeting. However, it's also the most rapidly growing and evolving advertising market. In the day and age of Cambridge Analytica and growing concern over user data security, staying abreast of the latest industry developments and platform changes, much less best practices is a challenge even for the most adept digital natives. But, it's never been more important.
If you'd like to learn how Bonsai Media can help your social media marketing through consultation or management, contact us today.
At half-past eight the door opened, the policeman appeared, and, requesting them to follow him, led the way to an adjoining hall. It was evidently a court-room, and a crowd of Europeans and natives already occupied the rear of the apartment.
At half-past eight the door opened, the policeman appeared, and, requesting them to follow him, led the way to an adjoining hall. It was evidently a court-room, and a crowd of Europeans. At half-past eight the door opened, the policeman appeared, and, requesting them to follow him, led the way to an adjoining hall. It was evidently a court-room, and a crowd.
The donations increased due to the impactful user journey.